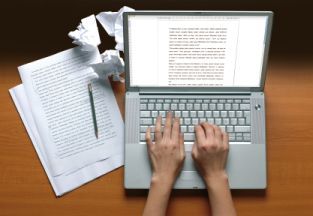 Would you like to help, with a book that I'm writing? Some time ago, I talked about writing an anthology of stories and it was to be my first book. Guess what? I am not talking about it; rather, I am doing it. :)
I am working on the first draft for a chapter based on a story that I wrote, for this blog.  What's the name of the story? On January 2014, I wrote a blog post called "A Lesser Human? Really?"  You will have to read the old blog story and find out what it is about.
As a typical chapter is a lot bigger than your average blog post; you can guess the amount of details that I need to add. Here is where you can help! What should I put in that chapter? What details would be better suited for chapter two?
If you read that blog story, then you're going to discover a second blog story and it's called "A Summer of Hell". This blog story is definitely an emotionally rough story; as it deals with dramatic emotional and physical abuse.  Should this be a second chapter?
My overall theme is overcoming depression and a low self-worth. I am asking for comments on what I could add. I am tentatively considering two other chapters and they have to deal with a healthy self-image.
One chapter is based on a story that I wrote called "The Builder". It's about how God, the Father sees us; as opposed to Man. The other one is tentatively called "Come Out of Your Hidey Hole" and it's about building confidence.
Any ideas? I'd love to hear from you.