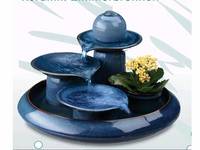 As I consider this last part of my "Don't Forget the OIIL" series, a mental recording clicks in my brain. The voice is that of certain YouTuber that I know.
"Watch your mouth, boy!" warns the young man, to his audience of teens and early twenty something. It is often connected with something that can go in an unwanted direction.  At the same time, it's done with a touch of humor.
As I consider the recording, I toyed with the idea of changing the title to "Don't Forget the OIIL: Watch Your Mouth!" James 3:11 and an old fountain came to mind. Should a fountain send forth, both sweet and bitter water?
How does this relate to creating content for a blog or YouTube? Continue reading "Don't Forget the OIIL: Language" →